An index ad is a short text or a small graphical banner (format: 300×70 pixels) that is linked to your site.
Contact us: or

Some of our sites in our network ready for ads (prices differ depending on site):
NewsVoice.se
Vaken.se
NyaDagbladet.se
TorbjornSassersson.com
Vetapedia.se
Sasser.net
HumanismKunskap.org (no gambling articles allowed)
An index ad is placed in the page footer of the first page (index page) of NewsVoice. It delivers high and continuous SEO power to your site due to the front placement and therefore strengthen your site's search results on Google.
The most cost effective solution we offer is a 12 months placement, which render a good discount. The price for an index banner is normally 240 euro per month.
Prices below are excluding VAT.
---
Examples of index text ads in footer on NewsVoice.se

190 euro per month.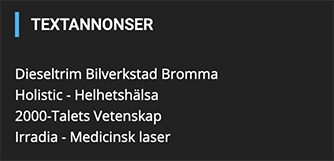 ---
Examples of index banners in footer on NewsVoice.se
240 euro per month (300×70 pixels)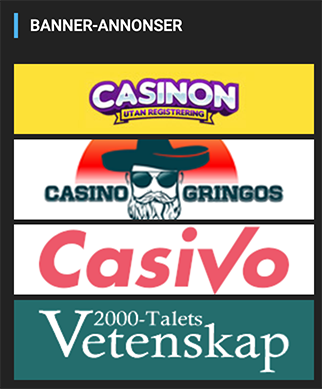 ---